2 White 1 Black Feather Fiberglass Composite Bow Hunting Arrow/ Free Shipping / 12PCS
Model Number:
code13535
Brand Name:
Fighting Wolf
Type:
Arrow
Shaft Material:
Glass Fiber
Feather Material:
Other
Use:
Hunting
Point Material:
other
Color:
black+ green
Product Description
Dear customers,welcome to Fighting Wolf store!
As one of the best sellers,we promise to provide you the lowest price, highest quality products and best customer support.
Mass quote service is provided, so you are welcome to leave us a message if you need it.
Enjoying your shopping!
Hunting Broadheads Archery Arrowhead 100 Grain Aluminum Stainless Steel Broadheads 3 Blades Archery for Outdoor Shooting Sport $1.99 /pc
1PCS 125 Grain Red Archery Hunting Arrowhead for Bow Quality Cheap Aluminum Sharp Broadheads Arrow Accessories for Shooting $2.99 /pc
1pcs Stainless Steel Hunting Arrow Heads Points Broadhead 100 Grain Compound archery broadheads Shooting Long Bow $2.69 /pc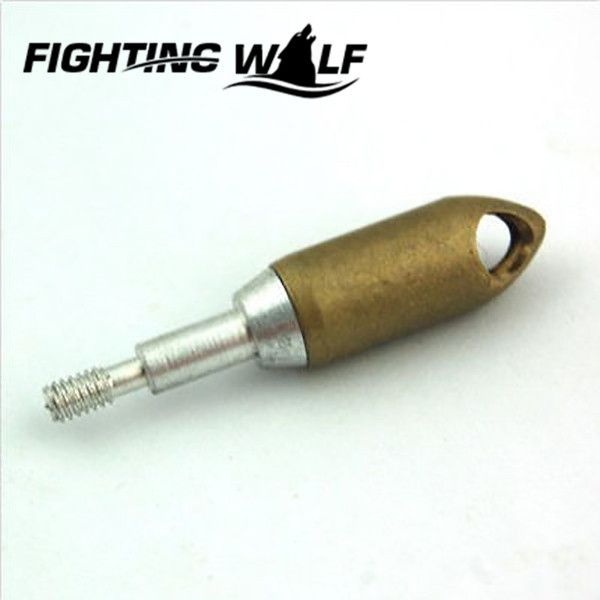 Whistle Copper Broadhead Arrowhead F Screw Hunting Archery Arrow Field Hunting Arrow Heads Durable Outdoor Hunting Accessory $1.99 /pc
1 pcs Archery Arrow Tips 100GR 4 Blades and Hunting Arrow Broadheads for Bow and Arrow Hunting Arrowheads for Outdoor Sport $3.19 /pc
1PCS 100 Grain Golden Stainless Steel Arrow Heads 2 Expandable Blade Archery Broadheads for Outdoor Hunting Shooting Sport caza $2.99 /pc
Hot 3pcs 3 Blades Aluminum 100 Grain Archery Arrow Head Point Outdoor Hunting Broadheads Archery Arrow Tiro con arco Arrowhead $3.99/lot $3.67/lot
3pcs Judo Arrow Archery Head Broadheads 100gr Points 4mm Screw Pro Tip Steel Arrow Heads Outdoor Hunting Judo Caza Flecha $4.29 /lot
3PCS 2 Blade Archery Stainless Hunting Arrow Heads 4.8cm Cutting Diameter 100 Grain Broadhead 2 blades for Hunting @ $12.29/lot $10.08/lot
3pcs/lot Outdoor Hunting Accessory Black Silver Fighter Style Blade Broadhead Sharp Archery Arrow Head Hunting Edged Bow Arrow @ $14.74/lot $12.09/lot
3pcs Whistle Copper Broadhead Arrowhead F Screw Hunting Archery Arrow Field Hunting Arrow Heads Durable Hunting Accessory @ $9.99/lot $8.19/lot
3pcs Red Hunting Arrow Broadheads 125 Grain 2 Blade for Crossbow and Compound Sharp Hunting Arrowheads for Outdoor Hunting caza $6.99 /lot
6PCS Laser Welded 3-blades Fixed Blade Ultra Sharp Hunting Arrow Head Broadheads 1oo Grains Hunting Arrow Tip Broadheads & $22.14/lot $18.15/lot
Brand New Red 6pcs Broadheads 100 Grain Hunting Arrow Heads Archery Shooting Arrowheads Tips For Compound Bow Archery $ $19.90/lot $14.33/lot
6pcs Judo Broadheads 100 Grains 4mm Screws Pro Tip Stainless Steel Arrowhead Archery For Compound Bow Target Hunting Accessory $10.99/lot $10.11/lot
6pcs/lot China Classical Bow Fishing Arrow Tips Broadhead 2 Blades for Outdoor Archery Shooting Sport Quality Hunting Arrowheads $16.31 /lot
6pcs/lot DIY Screw Hunting Arrow Accessory Field Whistle Broadhead Copper Arrowheads Archery Durable caza Arrow Heads@ $14.69/lot $12.05/lot
6pcs/Lot Black Silver Fighter Style Blade Broadheads100 Grain Arrows Archery Aluminum Stain Steel Outdoor Hunting Accessory @ $27.21/lot $22.31/lot
12pcs Wholesale Plastic Feather Aluminum Arrowhead Hunting Bow Arrows Target Practice Steel Point Archery flecha de la caza $4.69/lot $4.31/lot
12pcs,32 Inch(82cm),Spine 500,Blue White Target Practice Steel Point Archery Fiberglass Arrows for Hunting Compound &Recurve Bow $25.99/lot $23.91/lot
12pcs,31.7 Inch Long,Target Practice Steel Point Archery Fiberglass Arrows with for Hunting Compound Bow $36.28/lot $33.38/lot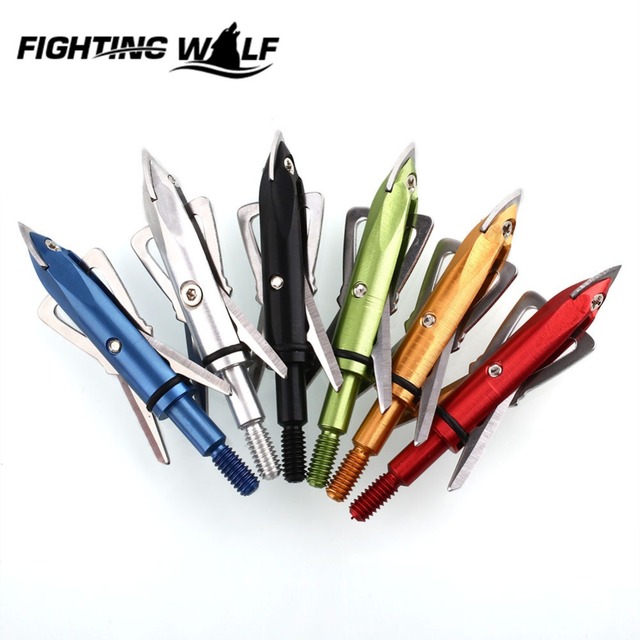 Rage Red Broadheads 100 Grain Hunting Arrowhead Tips for Compound Bow Archery 12Pack & $29.99/lot $24.59/lot
12pcs Archery Arrow Arrowhead Arrow Broadhead 2 Blades Screwing on Carbon Arrow for Recurve Traditional Arrowheads Caza Flecha $29.89 /lot
12pcs Judo Broadheads 100 Grains 4mm Screws Pro Tip Stainless Steel Arrowhead Archery For Compound Bow Target Hunting Accessory@ $20.49/lot $16.80/lot
2 White 1 Black Feather Fiberglass Composite Bow Hunting Arrow/ Free Shipping / 12PCS
Description:
Name: Fiberglass Arrow ITotal length: 80.5cm/31.7inch Shaft Diameter: 8mm Point Diameter: 8mm Arrow Shafts material: Rolled resin rods Arrow point material: Steel Feathers: 3" plastic Spine: 500 Feathers Color: black Shaft Color: Black+ green Quantity: 12pcs/pack Weight: 40g/piece Used: Compound & Recurve Bow
About The Photo
We announce all photos are taken by our development Dept. In case of disputes occurs, before making order, please consider it carefully about the color gap because of the Light or PC screen. And we will not bear any responsibility for any loss because of such excuse. Thank you for your well understanding.
About Us
We are one modern and highly efficient industry & trade company which specializes in leisure products within an area of 20,000 square meters & 4 production lines, modern machines and equipment.
We've passed ISO9002 quality system, and have a strict quality control rule as the 100% inspection for all products before loading and regular inspection during production.
We're looking forward to forming a long-term and successful business relationship with customers from all over the world.
Notice:
Any problem can be solved by our full communication. Please contact us at first before you rush to open a dispute or
leave us a negative feedback. Please cherish our effort, and we will do better with your kind advice.
Payment
1)Full payment is expected to be received within 3 days.
2)Escrow is our preferable payment method, we also accept different payments by T/T, Western union.
3)Please kindly contact us or review Help Center for payment if you have any questions.
Shipping
1)Most of parcel with free shipping are sending by Hongkong Post Air or Singapore Air Mail.
2)If you need the products urgently, please contact us to revise the shipping method to DHL or the other express and pay for the shipping cost.
Please have more patience, if you worry about your item, pls contact us at first before open a dispute. Please remember: any problems, contact us, we will offer you the best service. Thanks in advance for your kind understanding.
Return policy
1)If you want to return or exchange the items received, you can contact us within 7 days of the receipt of your order.
2)The items returned should be kept in their original status.